Direct Travel is the first travel management company to offer SpotHero for Business, a mobile solution for corporate parking on the go. This exciting partnership will help our clients relieve parking stress for travelers and find new savings opportunities in one of the major drivers of ancillary travel spend.
Why managing parking spend is important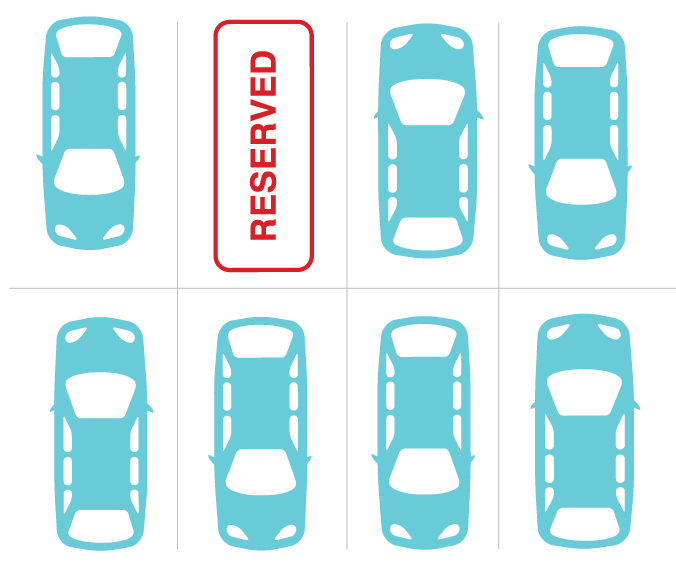 No one likes searching for a parking space in a crowded lot or an unfamiliar city. But the problem with finding parking while traveling for work isn't only that it's a hassle; It's also a costly expenditure. According to research from INRIX, Americans living in the 10 largest cities in the U.S. spend approximately 17 hours per year searching for parking spaces, each driver wasting $345 annually on fuel and emissions. And when drivers do find a spot, they often end up spending too much for the ease of convenience. In fact, overpaying for parking costs Americans $20 billion a year.
Companies that take an active role in optimizing travel parking can see a number of rewards, including budget savings and improved traveler experiences.
How SpotHero for Business brings value to your travel program
SpotHero for Business has an intuitive design, with a clean user interface and easy-to-understand instructions that makes parking compliance second nature. Business travelers can look for parking in their area directly through the SpotHero mobile app. They can also compare rates near hotels, airports and corporate offices. Once they've found the right spot, they can book and instantly report the expense. Plus, employee reimbursement is automatic thanks to electronic receipts and seamless integration with SAP Concur, Expensify and Certify.
How parking fits into a corporate travel policy
As part of a corporate travel policy, parking typically factors into the total cost of ground transportation or miscellaneous expenditures. Such a large expense, however, may deserve its own category. Until now, that task has been largely impossible, as there has been no centralized way of tracking parking expenses on a large scale. Likewise, parking rates can vary greatly based on geographic location, making standardization a challenge.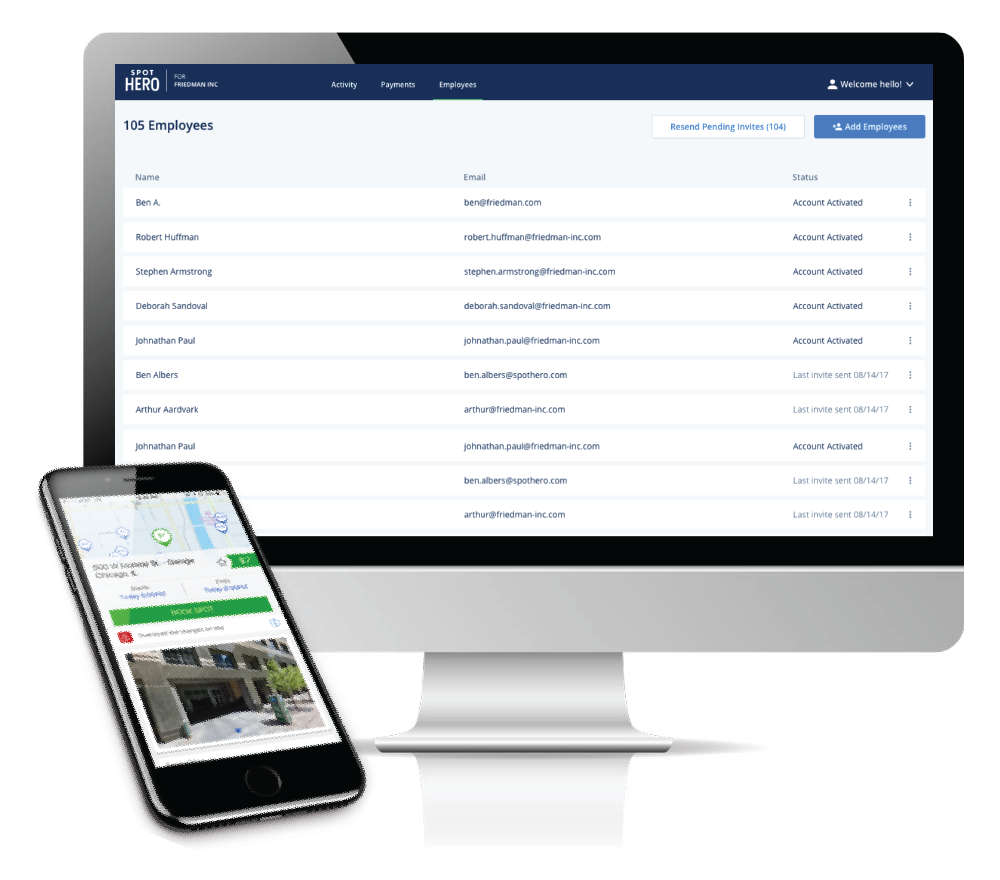 Clearly, there is a need for better visibility into corporate parking expenses. SpotHero for Business provides that visibility through the SpotHero app for travelers and a robust dashboard for travel managers. Parking is often an aspect of corporate travel with little visibility. A travel policy will help with compliance, but if the visibility isn't there, then it's difficult for travel managers to track and measure their program. SpotHero for Business changes all that by providing unparalleled transparency into an underreported area of almost every travel budget. The SpotHero Travel Manager Dashboard gives stakeholders the power to access real-time reservation data, manage spend, calculate savings and download activity reports.
Together, Direct Travel and SpotHero for Business will bring value to your travel policy and make it easier to optimize your budgets. To get started reducing the parking costs and enhancing your traveler experience, click here.