Parking expense is part of your ancillary travel spend. It is fragmented and hard to capture. That's why Direct Travel has partnered with SpotHero for Business to help our clients optimize the parking costs and improve traveler experience. Here is what you can do with the tool:
Find a spot in advance and save up to 50% off each transaction.
Automate reimbursement with electronic receipts.
Access data to review spend, savings and location information.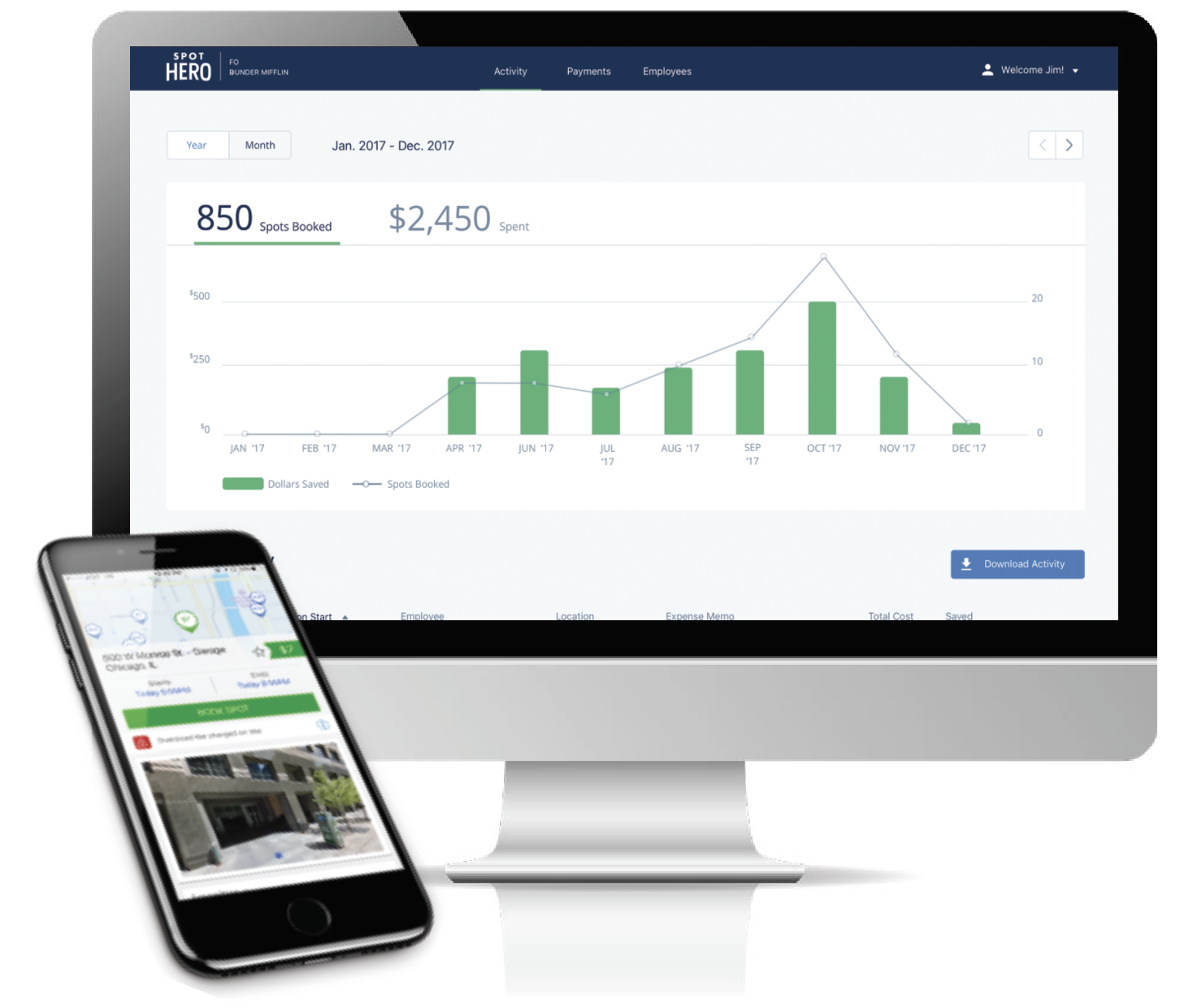 Your travelers will have access to more than 5,000 garages, lots, and valets in major cities across the US. And you will have access to a comprehensive dashboard with real-time reservation data, savings details, and actionable insights.
Get the enhanced travel experience and added savings with Direct Travel and SpotHero for Business.