As 2017 draws to a close, now is the perfect opportunity for business leaders and travel managers to examine their enterprise travel programs and establish improvement goals for next year.
What should you consider as you create your business travel New Year's resolutions? Here are a few initiatives worth considering.
Improve how you negotiate with travel suppliers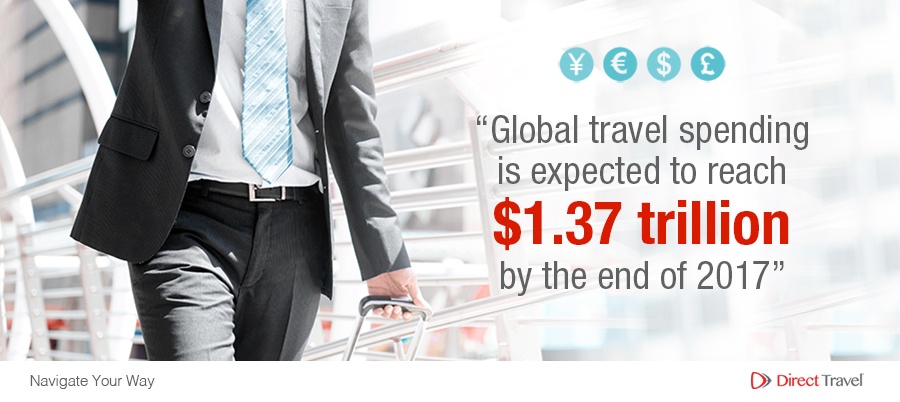 The numbers are in, and they tell a compelling story: According to the Global Business Travel Association, global business travel spending topped $1.3 trillion in 2016 and is expected to see 5.2 percent annual growth before the end of 2017. What's more, this trend is poised to increase, with projected spending on business travel rising by 6.1 percent in 2018 and about 7 percent in 2019 and again in 2020.
What does this mean for your business? As spending on travel increases, all investments must be well placed. Companies with employees who take part in frequent travel typically have preferred travel suppliers, and a key resolution to make at this time is to improve the business's negotiating power with these travel partners.
Some essentials that can give your organization an edge at the negotiation table include:
Collect Critical Travel Data: Business travel data is invaluable for travel supplier negotiations. It backs up your company's needs (and your supplier's past service) with hard numbers. Focus on identifying leakage areas, those places where numbers don't add up or instances where how you manage employee travel behaviors changed because you couldn't capture the whole picture.
Boost Traveler Communications: Your travelers help strengthen your relationships with travel suppliers. But your team must first understand the preferred agreements in place, and how best to leverage them for promotions and deals. When was the last time you communicated the nuances of your vendor contracts to your travelers?
Demonstrate Loyalty: Many businesses form relationships with and continually utilize the same airline, hotel and car rental brands. This can work to your advantage during discussions with your travel partners when you negotiate for extras like hotel amenities, upgraded vehicles or even extra leg room on your travelers' next flights.
Check out this article on negotiating tips to learn more about the best methods for improving your partnerships with travel suppliers.
Increase employee engagement
Another resolution that should be high on your list of priorities is to increase travel program engagement among your employees. This approach helps make corporate travel more productive for the company and can raise employee satisfaction as well.
One route to consider is gamification. Making your travel program more fun, especially for frequent travelers, can create an atmosphere where business travel is less of a chore. When booking tools and expense management solutions allow users to win virtual prizes and rank on social leaderboards simply for following their companies' travel policies, travel managers see results - namely, greater voluntary compliance and dependable long-term engagement.
Gamification is popping up in more areas of business, but it is best undertaken with the help of experts so your changes don't disrupt or incapacitate your current travel program. But incorporating the spirit of healthy competition definitely has its benefits, especially when it comes to getting more engagement from your travelers.
Optimize how you use travel analytics
Another category to consider for improvement is your use of travel analytics. Many companies are using travel data to ascertain budget benchmarks, but there is much more potential to tap into here.
For instance, using data to track traveler attrition and which employees are more willing to go on business trips can help shape your overall travel policy. Analysis might also show that multiple travelers are running into similar problems while on the road, and small adjustments to your company policy could help alleviate these challenges.
This example only scratches the surface. There's much more your travel analytics could be telling you. Let this year be the year you discover new insights and develop data-driven travel program.
To put your company on the path toward success in 2018, connect with the experts at Direct Travel today.