Every day, business travelers take to the skies and roads to meet with clients and vendors. Travel has always been a key aspect of business growth and continues to be important even in the digital age, where most people are a click away. According to the U.S. Travel Association, Americans made 463.9 million business trips in 2017 - more than 1.3 million trips every day!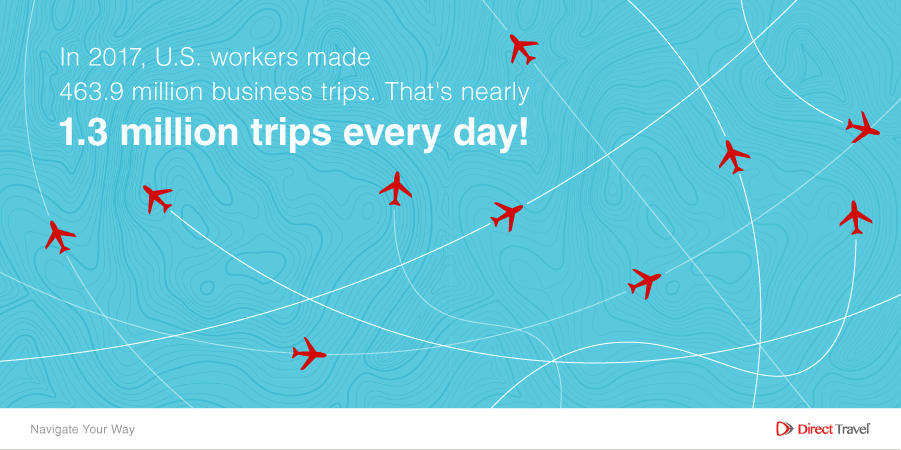 So where are business travelers going? Many of them head to these four popular destinations:
1. Hong Kong
Asia's "world city" is home to a number of thriving industries, including international trade, finance and professional services. According to Trading Economics, the Hong Kong economy advanced 4.7 percent year-on-year in the first quarter of 2018, following a 3.4 percent expansion in the previous period.
As a free trade port and the gateway to China, it's no wonder business travelers are drawn to Hong Kong. It's an ideal business destination because of the well-established international financial market, low taxes and multicultural blend.
2. New York City
It should come as no surprise that the Big Apple is one of the most frequented business travel destinations. Home to some of the nation's most important financial institutions, communications companies and technology firms, New York City has truly earned its title of the city that never sleeps.
Condé Nast Traveler noted that new visitors to NYC should avoid 'upstreaming' fellow commuters when hailing a cab. Essentially, if you are hailing a cab and another person a little farther down the street was hailing a ride before you, then they get to claim that cab.
3. San Francisco
Anyone who works with technology is bound to end up in the Bay Area at one time or another. Tech giants such as Salesforce, Twitter, Facebook and Apple have made the Golden Gate City their home.
Business travel in San Francisco can quickly become expensive, so it's important that travel managers research affordable options before sending travelers to the city. As one of the top most expensive cities in the U.S., according to Kiplinger, travelers may need to get creative with their lodging choices.
4. Rio de Janeiro
One of the most iconic cities in South America, Rio de Janeiro is a thriving business destination. Top industries in the city include financial services, chemical production, textiles and pharmaceuticals.
Though travelers aren't likely to experience trouble in the city's central business district, visitors should make a point to always be vigilant. The Travel Channel recommended that visitors avoid excessive drinking and always carry the number of a legitimate taxi service for rides.
No matter where in the world your travelers go, your organization's travel policy needs to follow. Partnering with a dedicated travel management company will help your employees stay safe and productive in any city. To learn more, contact us today.